Keremeos Transfer Station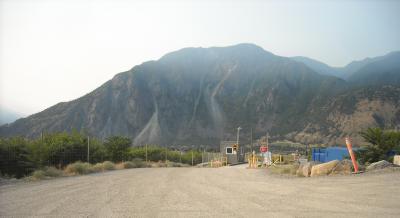 Transfer Station Information
Before you go
Remember to tarp all loads or fees will be doubled.
Save money if your loads contain separated materials. Check Fees and Charges for items that can be recycled and what items are not allowed in the landfill.
The Keremeos Transfer Station is not an active landfill and can only take some materials. Check Fees and Charges above for materials that can be accepted.
Recycling and Composting
Save money and reduce the amount of garbage you generate by separating recyclable or compostable materials from refuse.
See the following links for recycling and composting information:
general information on composting
information on where you can recycle items such as paint, batteries and used motor oil, refer to the "Where Can I Recycle" section of the website.
Prohibited Waste (Hazardous Waste)
Some kinds of waste are prohibited from garbage disposal at the Keremeos Landfill. These include, but are not limited to biomedical waste, liquid waste, radioactive waste, flammable or ignitable wastes, and oil.
Contact the RDOS at 250-490-4129, toll free 1877-610-3737 or e-mail info@rdos.bc.ca to find out ways to dispose of this waste.