Search and Rescue
The RCMP with jurisdictional authority is responsible for all Search and Rescue (SAR) activity within their catchment area(s). SAR Teams are the operational resource activated in these situations. They also actively participate within their communities, responding to emergency and disaster situations when requested. SAR Team members must individually provide and maintain the ability and equipment necessary to respond and sustain independent SAR operations under all conditions for a minimum of twenty-four hours.
SAR activities might include:
Ground Search & Rescue, including wilderness survival, mapping, compass & GPS Tracking
Communications, VHF, UHF, Sat/Cel, amateur and commercial band.
High Angle and Embankment Rope Rescue
Avalanche Awareness and Rescue
Swift Water Rescue
Helicopter (Hover Entry/Exit)
Emergency Medical Assistants (EMA), First Responder and EMA II - Paramedic.
Search & Rescue Management
Basic and Advanced Incident Management
Mountain Rescue,
Police Evidence Search and support
BC Coroners Service recovery, and
Equipment maintenance
From time to time when emergencies and disasters require evacuation of residents from their homes and businesses, SAR teams may be utilized for this important task.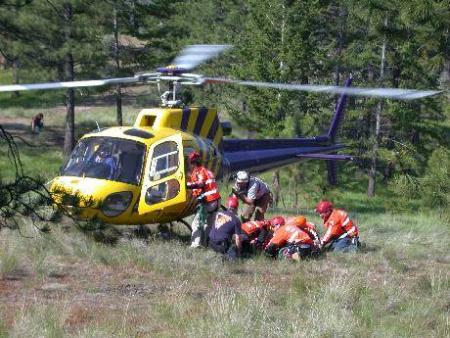 South Okanagan Similkameen Search and Rescue Committee
Within the boundaries of the Regional District there are 4 Search and Rescue teams: Keremeos, Oliver/Osoyoos, Penticton and Princeton.
These 4 separate teams combine their efforts to provide mutual aid service throughout the region. The 4 teams meet regularly as the South Okanagan Similkameen SAR Committee to discuss training, funding, response issues etc.
Oliver - Osoyoos Search & Rescue