Okanagan Falls - Area D
Halloween Movie Night and Pumpkin Hunt by registration!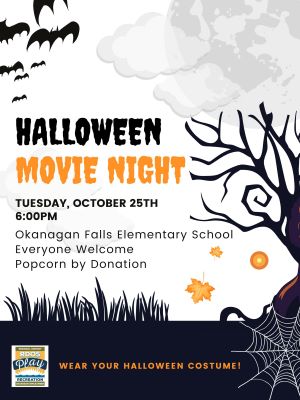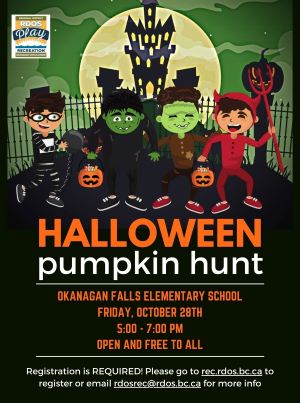 Step 1: Create a Recreation Account
RDOS Recreation is now using a new recreation software system, PerfectMind. After registering for an account, you will be able to sign up for programs, buy facility memberships, book courts, parks and facilities.